The Tennis Premier League Just Got Bigger as Bengal Wizards Is Gearing Up to Play in Season 5
The Bengal Wizards Owned by Mr. Yatin Gupte and Leander Paes will compete in the latest edition of the league Mumbai: The Tennis Premier League on Monday announced their latest franchise Bengal Wizards owned by the Wardwizard Group which is led by Chairman, Mr. Yatin Gupte and Kolkata-born tennis icon Leander Paes, who is the […]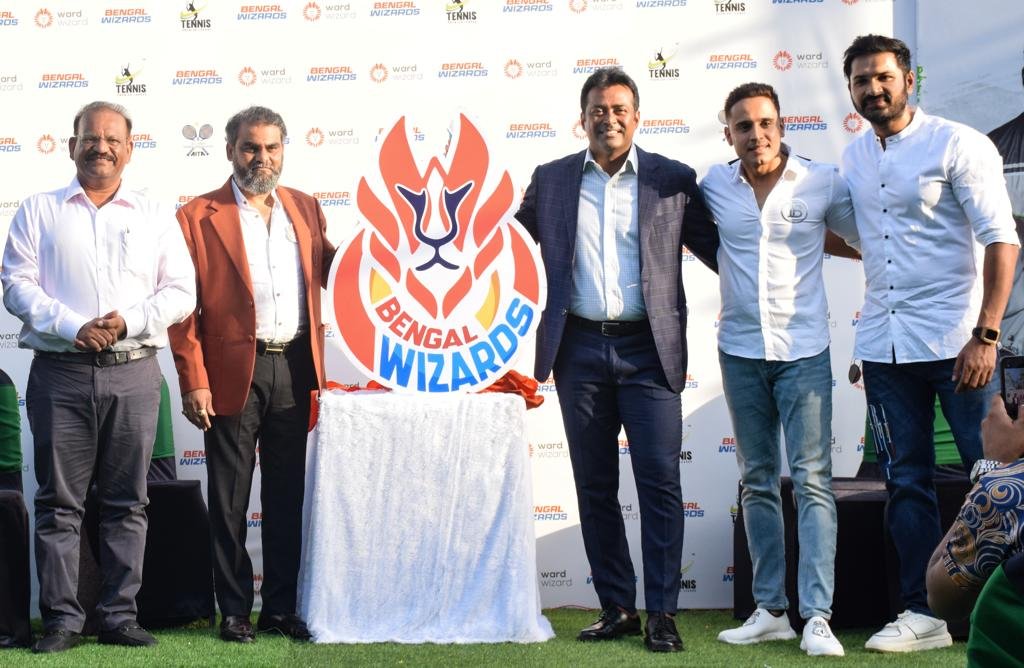 The Tennis Premier League Just Got Bigger as Bengal Wizards Is Gearing Up to Play in Season 5
The Bengal Wizards Owned by Mr. Yatin Gupte and Leander Paes will compete in the latest edition of the league
Mumbai: The Tennis Premier League on Monday announced their latest franchise Bengal Wizards owned by the Wardwizard Group which is led by Chairman, Mr. Yatin Gupte and Kolkata-born tennis icon Leander Paes, who is the driving force behind the Bengal Franchise, graced the event with their presence. The announcement was made at a grand ceremony in Mumbai at the Club Millennium Juhu Tennis Courts.
The Wardwizard group strives for innovation with Joy e-Bike as one of the flagship brands, among others including Quikshef and Snack Buddy under its umbrella. The group also has its reach across multiple verticals including Automobiles, FMCG Medicare, and Aviation.
Speaking on his association with the league, Mr. Yatin Gupte, Chairman, Wardwizard Group said, "The Tennis Premier League is transforming the landscape of tennis in India with its revolutionary format and high-octane matches. Co-founders Kunal and Mrunal have done a brilliant job, providing the private sector a golden opportunity to invest in the sport in India. We, as an organisation, are always searching for innovative ideas for a brighter future, which ties in well with the ethos of the league."
"Bengal has a magical connection with sports. Hence, the name Bengal Wizards fit perfectly. We hope to mesmerise fans with our magical performance on court," the visionary businessmen and sports enthusiast added.
Indian Tennis Icon Leander Paes, a driving force behind the team further expressed his excitement and said, "It is an honour for me to be part of the Bengal Wizards. Being born in Kolkata, I have a deep connection with Bengal. I learnt how to play the sport in the city of joy, which is also considered the Mecca of Indian tennis. With this team, my bond with tennis and Bengal will only grow stronger. We hope the magical performance of the Bengal Wizards inspire young tennis players from the region."
Speaking about the addition of the Bengal Wizards ahead of the fifth season, Co-Founder Mr. Kunal Thakkur said, "We are delighted to have Leander be a driving force behind the Bengal Wizards. His expertise will also allow the team to showcase their potential. I am sure the team will add to the rich history of tennis in Bengal and pave the way for future stars to emerge."
Mr Mrunal Jain, Co-Founder of the league added, "We are grateful to have Bengal Wizards owned by the Wardwizard group join our league. They will certainly add a new dimension to the competition and their presence will make season 5 of the Tennis Premier League bigger than ever before."