Shweta Chaudhary as Newly Crowned Mrs Dehradun 2023 organised by Forever Star India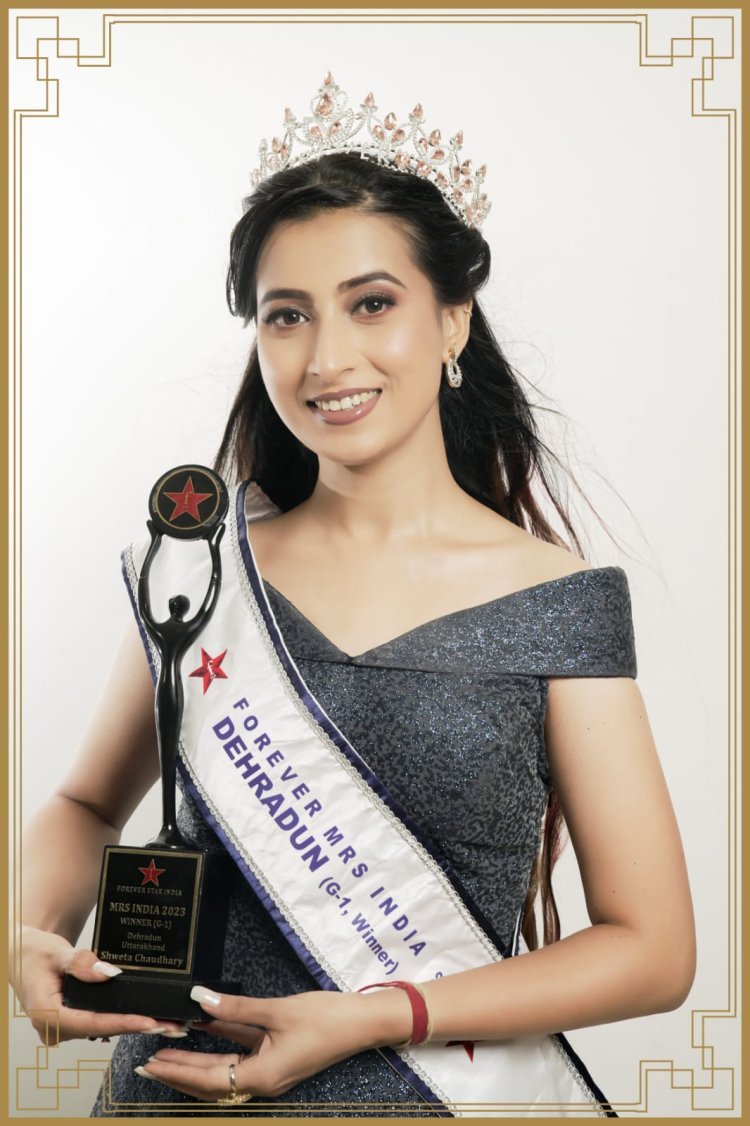 Shweta Chaudhary as Newly Crowned Mrs Dehradun 2023 organised by Forever Star India
Shweta Chaudhary, the newly crowned Mrs. Dehradun 2023, is basking in love, blessings, and well-wishes after her triumph in the City finale of the 3rd Season of Forever Mrs. India, organized by Forever Star India. Her victory has earned her the prestigious title of Forever Mrs. India and secured her a spot in the upcoming Grand Finale in Jaipur, Rajasthan, set to take place in September.
Shweta's journey to the City crown has been nothing short of extraordinary. Throughout the Talent rounds, she mesmerized the audience with her exceptional qualities, radiant personality, and dedication to making a positive impact in her community. Her every step left a lasting impression, captivating the hearts of judges, fellow contestants, and spectators alike. Beyond her striking appearance, Shweta's compassion and dedication shone through, reflecting her inner beauty and charisma on the stage.
The Forever Mrs. India pageant is a celebration of womanhood, emphasizing inner strength, beauty, and empowerment not just nationally but on a global scale. Forever Star India has already successfully organized two seasons previously, and this year's Grand Finale is eagerly anticipated from 22nd to 24th September 2023, at the Marriott Hotel in Jaipur, Rajasthan.
Shweta Chaudhary's triumph is a testament to the power of confidence, elegance, and compassion, and she is ready to represent Dehradun and make her mark on the national stage at the highly anticipated Forever Mrs. India Grand Finale. As she prepares to compete against other talented participants, the entire nation is cheering her on, wishing her the very best in her journey towards empowering women and leaving a positive impact on society.