Mr. Rajasthan 2023 Season 2: Grand Audition for Royal Battle of Rajasthan
The second season of Mr. Rajasthan 2023 commenced with immense fervor and ambition, igniting the stage with its grand mega audition, bearing the banner of "Royal Battle of Rajasthan." This prestigious male category pageant, meticulously orchestrated by Infinity Takeovers Film Production, unfolded its vibrant tapestry of talent and aspirations within the halls of Ellen College […]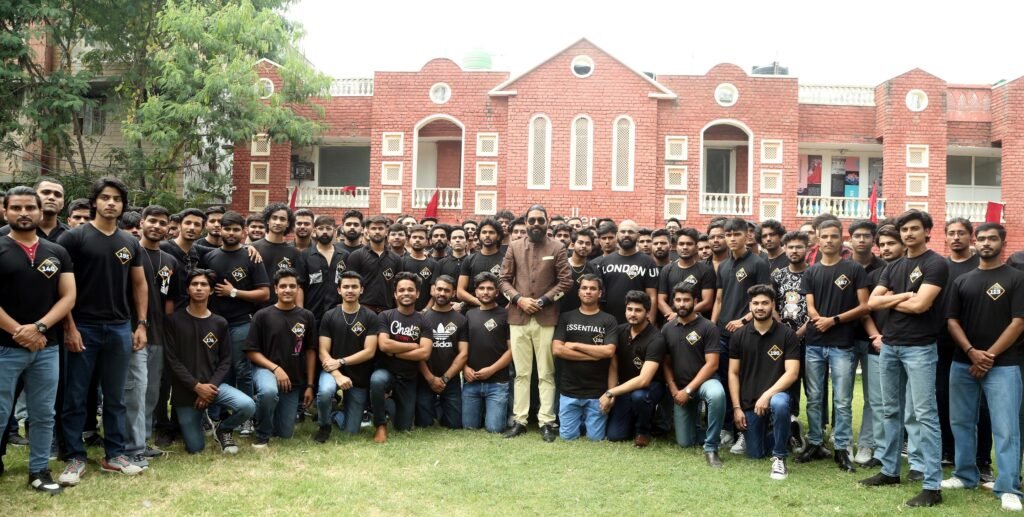 Mr. Rajasthan 2023 Season 2: Grand Audition for Royal Battle of Rajasthan
The second season of Mr. Rajasthan 2023 commenced with immense fervor and ambition, igniting the stage with its grand mega audition, bearing the banner of "Royal Battle of Rajasthan." This prestigious male category pageant, meticulously orchestrated by Infinity Takeovers Film Production, unfolded its vibrant tapestry of talent and aspirations within the halls of Ellen College of Design, nestled in the heart of Jaipur's bustling C Scheme. Participants, predominantly aged between 18 to 35, epitomized their mettle by donning the timeless ensemble of black T-shirts, blue denim, and boots.
The event garnered an overwhelming response, drawing over 300 young men from the far reaches of Rajasthan, each determined to seize their moment and vie for the coveted title of Mr. Rajasthan. The spark in their eyes and the passion in their hearts were palpable as they fearlessly embraced the challenges presented by the discerning panel of judges.
Mr. Rajasthan 2023 Season 2 Audition: Rajasthan's Rising Stars Take Center Stage#MrRajasthan #MrRajasthan2023 #Audition pic.twitter.com/VPLfVxrKB0

— Sangri Internet (@sangriinternet) September 13, 2023
Anup Chaudhary, the visionary orchestrator of this spectacle, unveiled the staggering numbers behind the audition's selection process, with a staggering 2000 online entries whittled down to a fortunate 300 participants. The enthusiasm radiated by applicants from Jaipur and various corners of Rajasthan was nothing short of electrifying. The pageant's overarching mission extends beyond the glitz and glamour; it seeks to celebrate and propagate the rich cultural tapestry and traditions of Rajasthan. Additionally, the victor of this prestigious competition will find themselves catapulted into an array of thrilling projects, encompassing Rajasthani cinema, music video albums, print shoots, and captivating runway shows. The grand finale, featuring 30 exemplary models, is slated to grace the heart of Jaipur later this year.
In the midst of this riveting audition, the esteemed panel of judges featured luminaries such as Mr. Rajasthan 2022 Surya Raj Singh, fitness virtuoso DK Singh, and the illustrious fashion choreographer Rahul Sharma. Further heightening the event's allure, Ram Yadav, Director of Ellen College of Design, graced the occasion as a special guest.
In essence, the commencement of Mr. Rajasthan 2023 Season 2 heralded an exhilarating journey, punctuated by the resolute determination and exceptional talent of Rajasthan's youth. As the competition unfolds, it promises to be a dazzling ode to the state's rich heritage and an elevated platform for these aspiring models to carve their path in the realms of entertainment and fashion. The quest for the esteemed title of Mr. Rajasthan has only just begun, and the palpable excitement continues to surge as the journey marches toward the glittering grand finale on Jaipur's illustrious stage.