Manish Malhotra Engages INIFD & LST Students in Exclusive Live Session
Mumbai (Maharashtra) [India], August 28: Legendary Bollywood Fashion Designer Manish Malhotra recently graced an exclusive live class with INIFDians and LST in Mumbai. Manish provided an extraordinary opportunity for aspiring fashion talents from INIFD & LST to interact directly with the master himself, offering unparalleled insights into the dynamic world of design. With a reputation as […]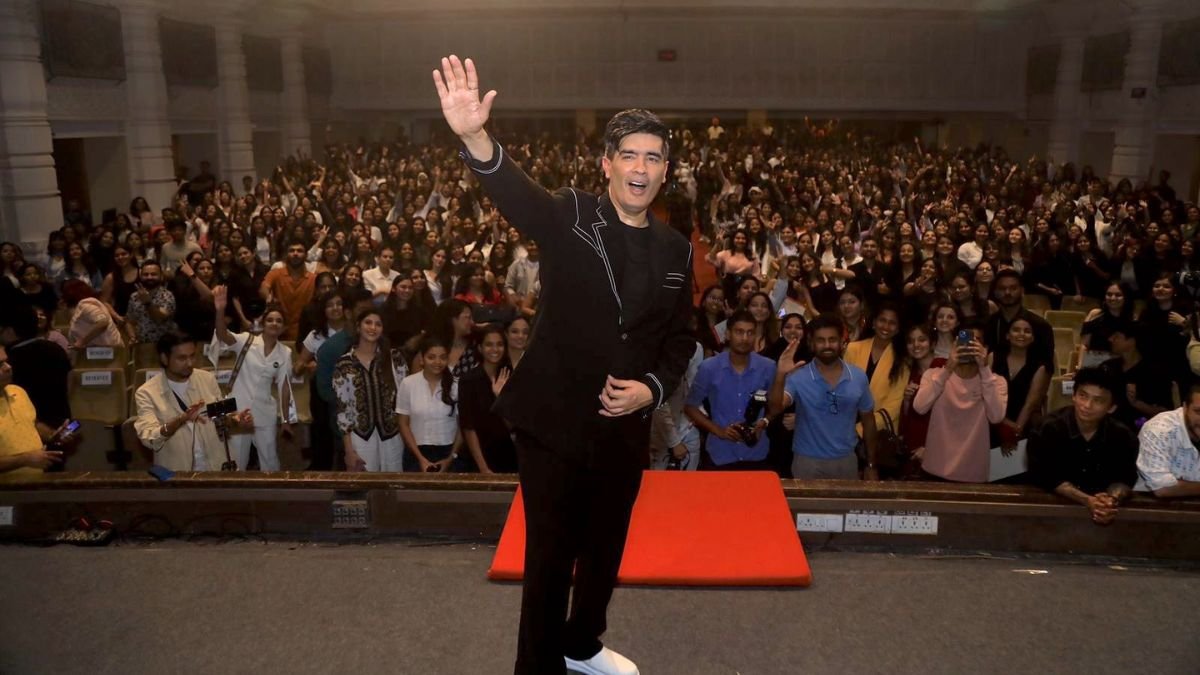 Manish Malhotra Engages INIFD & LST Students in Exclusive Live Session
Mumbai (Maharashtra) [India], August 28: Legendary Bollywood Fashion Designer Manish Malhotra recently graced an exclusive live class with INIFDians and LST in Mumbai. Manish provided an extraordinary opportunity for aspiring fashion talents from INIFD & LST to interact directly with the master himself, offering unparalleled insights into the dynamic world of design.
With a reputation as a luminary redefining the Indian fashion & design industry, Manish Malhotra extends his mentorship to budding designers within INIFD, a globally recognized network of design institutes. He imparts education, motivation, and inspiration to passionate design enthusiasts through the innovative' Learn from Manish Malhotra' digital program.
As the Chief Mentor of INIFD-LST, Manish Malhotra took the opportunity to honor the talented student designers selected from all across India who had the privilege to showcase their collections at 'India Day' during 'London Fashion Week' with 'Indian High Commission-London' as well as at the esteemed "INIFD Launchpad Show" at 'Lakme Fashion Week x FDCI'. This prestigious event, attended by over 1500 INIFDians, created a vibrant tapestry of creativity and aspiration. Amidst this significant event, Manish Malhotra also conveyed his gratitude for the INIFD Mumbai Centers' dedicated strides in promoting design education.
In a captivating dialogue with INIFD Style Mentor, Celebrity Author and grooming Expert Tisha Khosla, Manish Malhotra eloquently traced the evolution of the Design industry. During his MASTER CLASS for the students of Fashion and interior Design, he said, "It's his pleasure to be the Chief Mentor of INIFD -LST and would like to contribute his experience to mentor the next generation of Indian designers. Manish Malhotra's live class not only showcased his unmatched expertise but also symbolized his commitment to nurturing the next generation of design luminaries. It was a memorable experience for the INIFD students, offering them a unique chance to learn from a true visionary in the fashion industry.
About INIFD: Inter National Institute of Fashion Design (INIFD) is a globally acclaimed network of design institutes with a legacy of 28 years that nurture and shape the creative minds of aspiring fashion designers. With a focus on quality education, innovation, and industry exposure, INIFD plays a pivotal role in shaping the future of the Design industry. Learn more at www.nifd.net