Ben-Gurion University Academic partners with IIT Madras for Clean Water Solutions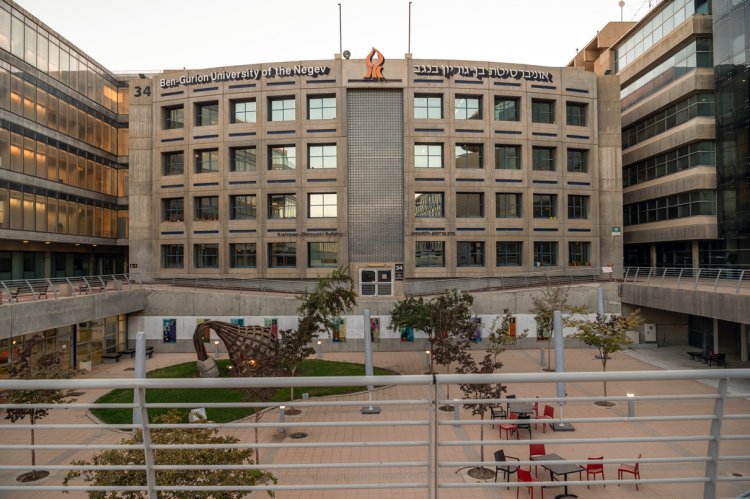 Ben-Gurion University Academic partners with IIT Madras for Clean Water Solutions
Dr. Amit Gross, a distinguished Professor at Ben-Gurion University of the Negev and Director of Zuckerberg Institute for Water Research (ZIWR), the Blaustein Institutes for Desert Research has partnered with the esteemed Indian Institute of Technology, Madras (IIT Madras) for an educational project focused on clean water solutions.
Dr. Gross is renowned for his expertise in various areas related to water treatment and efficient resource management. His research activities encompass the treatment and efficient utilization of marginal water, sludge, and bio-waste, including wastewater, agricultural wastes, and contaminated groundwater. He is committed to developing waste management practices that facilitate efficient reuse and minimize environmental pollution.
This collaboration between Dr. Amit Gross and IIT Madras aims at addressing the critical challenge of clean water scarcity, which has become a pressing issue across the globe. By leveraging their collective expertise, the ZIWR-IITM team will be collaborating on a joint online course, exploring innovative approaches in research, workshops, and educational programs in an array of water related topics. The topics cover water supply, mitigation of environmental risks associated with contaminants in water sources, treatment of wastewater and greywater for reuse purposes, including nutrient and energy recovery. An MOU has been signed and approved between the universities, and the team has worked to create a curriculum for their online course: Water and the Environment: Current Challenges & Solutions.
IIT Madras, recognized for its pioneering research and technological advancements, has a commitment towards sustainable development and its strong academic community makes it an ideal partner for this endeavor. Together, Dr Gross and IIT Madras aim to develop practical solutions that address the challenges faced in the field of clean water.
Talking about the ongoing project, Dr. Amit Gross said, "As part of the ZIWR activity, I am excited and proud to team up with Prof. Thalappil Pradeep from IIT Madras and to join in this new collaboration - which is part of a larger effort between Israel and India - involving different stakeholders from the water sector: research, industry, and government. Being a very large country facing so many water-related issues, India has the potential to make a lasting global change and it is a privilege to take part in this endeavor with the advanced technologies and knowledge from Israel. In terms of the environment and water issues around the world, I am hopeful that our efforts will lead to significant impact."
"This is a wonderful initiative to address the challenges in water, together with one of the most renowned groups of the world, that too from Israel, which is a leader in water technologies. In the course of time, we will build on the collective expertise of the participating institutions, extending to other universities, industries, water utilities, startups, administrators and thought leaders from both the countries and across the world", Prof. Thalappil Pradeep, Professor, IIT Madras and project lead added.
This collaboration marks a significant step forward in the pursuit of sustainable water management and underscores the importance of global partnerships in tackling water-related challenges. The project's outcomes will contribute not only to academic advancements but also to the welfare of communities worldwide, particularly those affected by water scarcity and pollution.