Allen Ace Commerce registers phenomenal success in its first year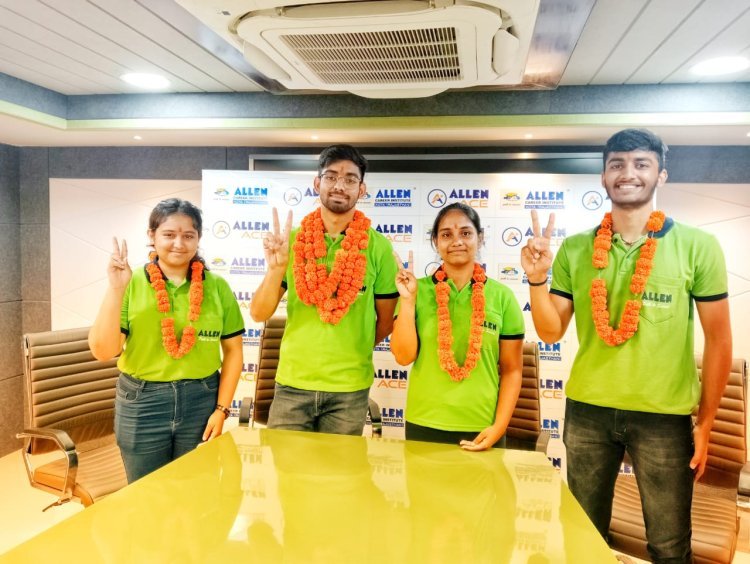 Allen Ace Commerce registers phenomenal success in its first year
Jaipur : Indian C.A. institute announced the C.A. Foundation June, 2023 exam result on 7 August, 2023, in which 117068 candidates from all over India participated and 25860 candidates were successful. The overall pass percentage was 24.9%, while ALLEN Career Institute's exam result was 61.2%.
Allen Career Institute's Siddharth Sankhla secured first position in Jaipur city with a score of 350 marks, while Dheeraj Kumar, Manasvi Jain, and Aditi Goyal also made the institution proud by scoring more than 300 marks.
Senior Vice President, Allen Career Institute, C.R. Chaudhary has given the credit of the unprecedented success to the hard work, dedication and enthusiasm of the students, and the best guidance of the teachers and the trust and cooperation of the parents towards the institution.
Due to this phenomenal exam result of ALLEN Career Institute, there is an atmosphere of joy in the entire institution.